Registration is free and the process is provided by ScottishFootball.onlne and the membership database at
MyClubMembers.net
.
Please enter you name and location, also enter and confirm your chosen password. Should you forget your password then please request a new password.
ParsTV
and
QOSTV
use same PPV Platform.
If you have forgotten your password or if system says you are already registered then please request a new password from
Home page
.
Please note we may delay or cancel your subscription if you are in certain countries. (banned IP addresses will be unable to register)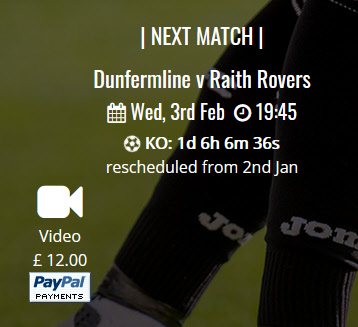 When registration is complete you will be taken to the purchase option and a Paypal button. You can pay by Paypal or just pay by debit/credit card at the bottom of the paypal page (without registering).
NOTE: the image is a sample to show the location of the PAYPAL button, the actual Next Match will show once you login