Pay Per View (PPV) users require to register. You will be sent an email with a password to allow you to login. You will need to login before you can purchase the stream.

Once logged in you will see teh Next Match and a video icon with a Paypal Payment button.

We have chosen this process to send you a password when you register. This means we validate your email when you recieve the password.

Should we just accept an email and your own password it would leave us open to people potentially using improper emails and gaining access to our system (we are serious about hackers and spammers).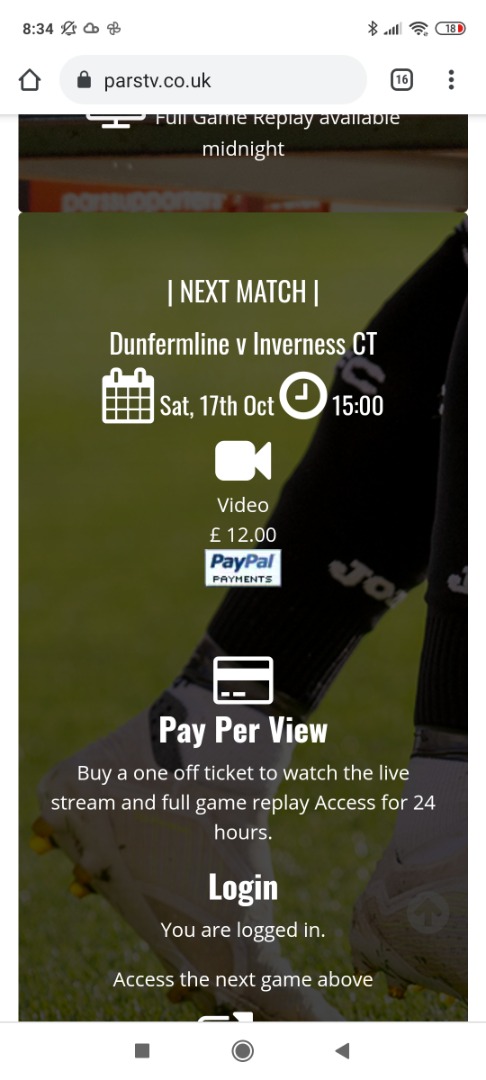 After you have purchased the match and logged back into the system you will see under the Next Match heading a video icon and watch, click on this to take you to the stream page.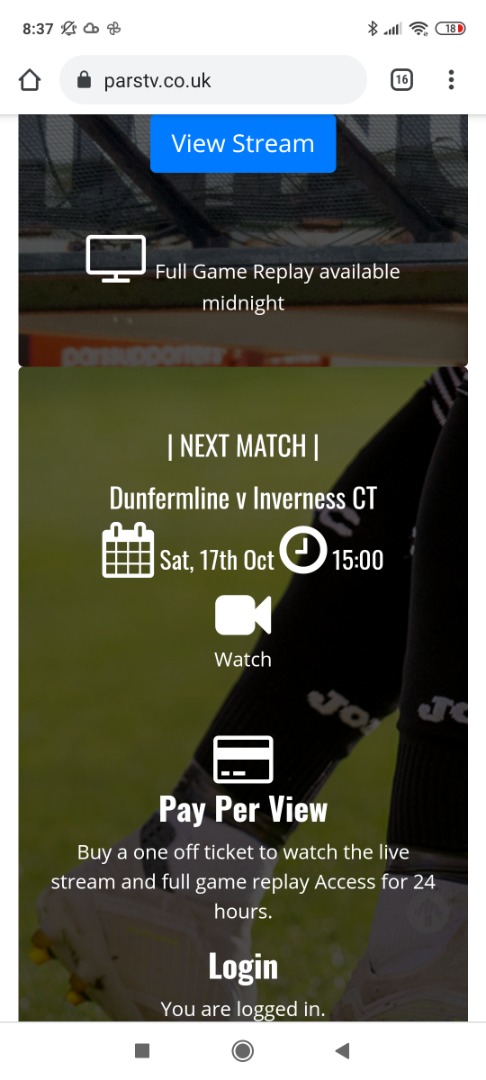 Should a game be postponed your purchased ticket will be valid for the rearranged game.

When you login under My Details, you will see a list of current purchases.



It is now possible to pay for your purchase with a different Paypal account than the one registered to ParsTV. Just login to ParsTV and then select the Paypal button and continue to paypal and pay with the required account.

This means that you can use a different email for paypal payment or you can actually pay for someone PPV stream.




You can pay using a debit/credit card without having a paypal account. Click on the paypal button and select the Pay with Debit/Credit card at the bottom.

Paypal does ask you if you wish to create an account but you can just bypass that process.

We are working on using Stripe to accept card payments